nottawaseppi huron band of the potawatomi
digital
press kit
For press inquiries, contact media@nhbp-nsn.gov.
About Us
The Nottawaseppi Huron Band of the Potawatomi is a federally recognized Tribal government with more than 1,500 enrolled Tribal Members. NHBP gained federal recognition December 19, 1995. The Tribe's main offices are located at the Pine Creek Indian Reservation near Athens, Michigan, and in Grand Rapids, Michigan. NHBP provides benefits, programs and services to Tribal Members through various Tribal government departments and entities. NHBP's economic development entities include FireKeepers Casino Hotel (FKCH), a Vegas-style casino, and Waséyabek Development Company, LLC (WDC), which focuses on the pursuit of non-gaming, economic diversification opportunities.
NHBP Tribal Council provides oversight to the Tribal government, FireKeepers Casino Hotel and Waséyabek Development Company, LLC. With the collaboration from leadership at these companies and organizations, Tribal Council is responsible for making key strategic decisions and plans to continue the growth and economic security for the NHBP Tribal nation.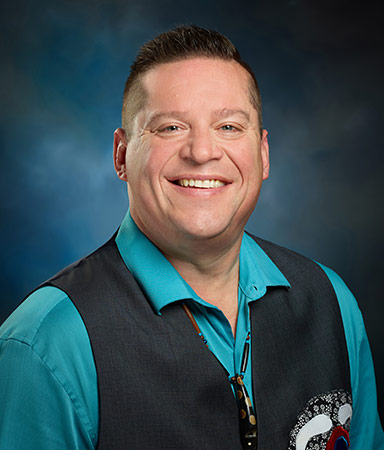 Jamie Stuck
Chairperson
Jamie Stuck was elected to the NHBP Tribal Council in 2006. He currently serves as Chairperson and chairs the Education Committee and Journey to Wellness Committee. Stuck is from Scotts, Michigan, and currently resides in Vicksburg, Michigan. He is a graduate of Central Michigan University, is Vice President of the United Tribes of Michigan, is the Treasurer for the FireKeepers Local Revenue Sharing Board and is the Chair of the Native American Heritage Fund Board of Directors. Stuck has earned many local, state and national awards. He was honored with "Special Tributes" for exemplary leadership by Michigan governors in both 2010 and 2014. Stuck was named to Global Business Magazine's "Top 25 People to Watch in 2011" and to Global Gaming Expo Emerging Leaders "40 under 40" list in 2013.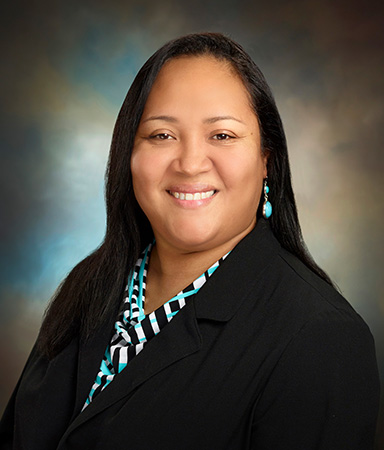 Dorie Rios
Vice Chairperson
Dorie Rios was elected to the NHBP Tribal Council in 2010. She currently serves as Vice-Chairperson and chairs the Cemetery and Parks Committee, Enrollment Committee and Housing Committee. Rios currently resides in Battle Creek, Michigan, and is a graduate of Battle Creek Central High School. She has worked for the NHBP government for more than 20 years, has served on Tribal Council since 2010 and serves on the Native American Heritage Fund Board of Directors. In 2014, she was named one of the "Native Americans 40 Under 40" by the National Center for American Indian Enterprise Development Board of Directors.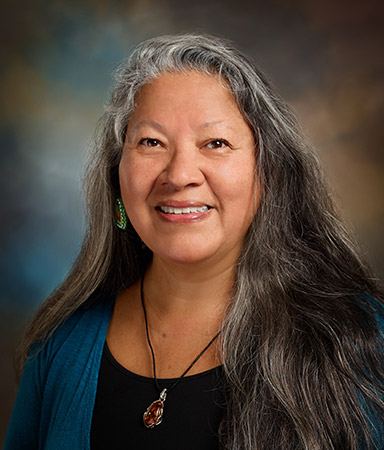 Nancy Smit
Secretary
Tribal Council Secretary Nancy Smit, of Battle Creek, graduated with a Bachelor of Arts in American Indian Studies from Bemidji State University, a Master of Arts from Briercrest Biblical Seminary with an emphasis in Marriage and Family Counselling and holds a master's degree in social work from Western Michigan University. Smit previously served one term as Tribal Council Secretary and has served on a variety of NHBP committees for over 15 years. She has worked for FireKeepers Casino Hotel since 2013, most recently as Team Member Relations Supervisor. Smit is the chair of NHBP's Culture Committee.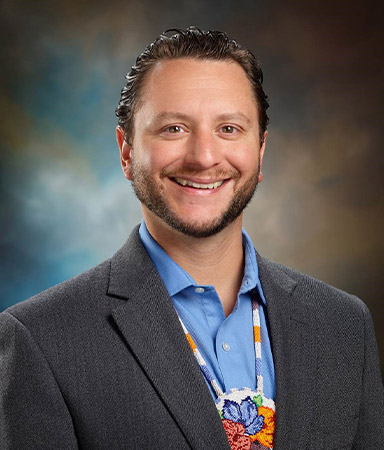 Dr. Jeff Chivis
Treasurer
Dr. Jeff Chivis was elected to the NHBP Tribal Council in 2017. He currently serves as Tribal Council Treasurer and chairs the Veterans Committee and the Tribal Environmental Advisory Committee. Chivis is originally from Grand Rapids, Michigan and currently resides in Middleville, Michigan. Chivis graduated with a bachelor's degree in Anthropology from Grand Valley State University (GVSU), and obtained his master's degree and Ph.D. in Anthropology from Michigan State University (MSU). He is a professional archaeologist with a focus on historic preservation and the pre-Columbian archaeology of the Eastern United States. Previously, Chivis worked as a professor at MSU, GVSU, and Grand Rapids Community College, teaching courses on the diversity of Native American societies in North America and contemporary issues affecting Native American people. Dr. Chivis also previously worked for NHBP, creating its Cultural and Historic Preservation Office, Tribal Historic Preservation Office, and repatriation program.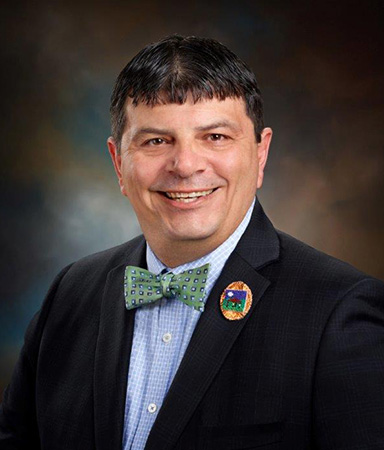 Homer A. Mandoka
Sergeant-at-Arms
Homer A. Mandoka was elected to the NHBP Tribal Council in 2002. He currently serves as the Sergeant-at-Arms and chairs the Planning and Land Use Committee and the Tribal Emergency Preparedness Committee. Mandoka was born and raised in Bronson, Michigan, and is a graduate of Kellogg Community College. Prior to serving on NHBP's Tribal Council, Mandoka served as a police officer for the City of Bronson for 15 years. Mandoka also serves on the Michigan Pipeline Safety Advisory Board.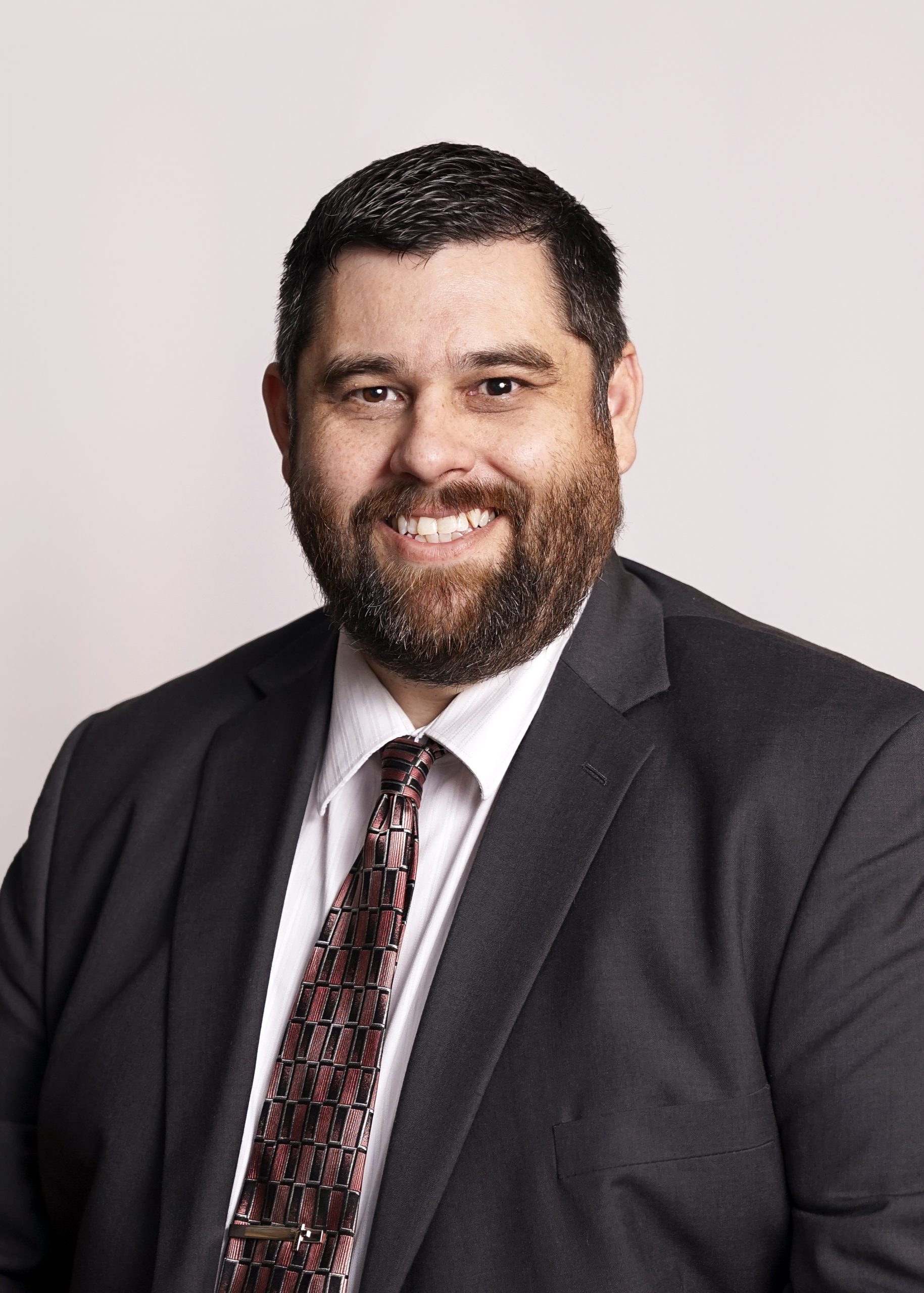 ceo barry skutt
Under the direction of the NHBP Tribal Council, the CEO ensures effective and efficient management of Tribal government functions and programs, and acts as a liaison with community organizations, outside agencies and other governments.
Barry Skutt currently serves as the Chief Executive Officer for the Nottawaseppi Huron Band of the Potawatomi. Skutt is a member of the Saginaw Chippewa Indian Tribe of Michigan. He received a Master of Science degree in General Administration from Central Michigan University in Mount Pleasant, Michigan. Skutt also possesses a Bachelor of Arts degree with an emphasis in Psychology and Sociology from Saginaw Valley State University in Saginaw, Michigan.
Skutt previously served as the Director of Utilities at the Saginaw Chippewa Indian Tribe, where he oversaw the Electrical Department, Waste Water and Portable Water Plants, Campground and Pow Wow Grounds. Skutt also had Maintenance and Janitorial oversight of the Tribal Operations and Public Safety Buildings.
"The Potawatomi name is
derived from Bodéwadmi,
meaning a people of the Fire or a people who maintain Fire."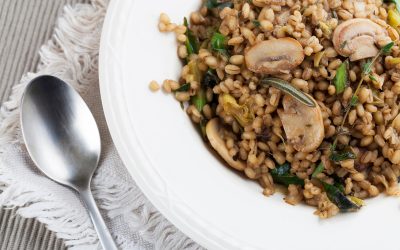 Cozy Baked Barley 3 cloves of garlic minced8 oz mushrooms, roughly chopped1 medium sweet onion, finely diced2 tbsp butter2 tbsp olive oil1 tbsp dried rosemary1 cup pearled barley2 cups vegetable brothFresh parsley for garnish (optional) Preheat oven to 350...
Logos
Download our logos below. Read the full branding guidelines for proper use. The use of NHBP logos and other marketing materials are strictly prohibited without prior consent.