As a sovereign Nation, NHBP's Tribal Council is responsible for providing leadership for the Tribal government, including enacting Tribal law and overseeing implementation of all programs and services provided to Tribal Members. The five Tribal Council members are elected to four-year terms by NHBP Tribal Members.
The current NHBP Tribal Council consists of Chairperson Jamie Stuck, Vice-Chairperson Dorie Rios, Secretary Nancy Smit, Treasurer Dr. Jeff Chivis and Sergeant-at-Arms Homer A. Mandoka.
In addition to their responsibilities related to the Tribal government, NHBP's Tribal Council also provides oversight to FireKeepers Casino Hotel and Waséyabek Development Company, LLC.
Embodying the Seven Grandfather Teachings, Tribal Council oversees the implementation of the Tribe's 2018 – 2022 Strategic Plan to ensure the continued growth and economic security for the next Seven Generations.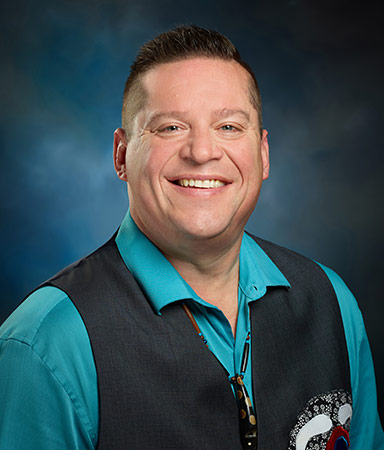 Jamie Stuck
Chairperson
Jamie Stuck was elected to the NHBP Tribal Council in 2006. He currently serves as Chairperson and chairs the Education Committee and Journey to Wellness Committee. Stuck is from Scotts, Michigan, and currently resides in Vicksburg, Michigan. He is a graduate of Central Michigan University, is Vice President of the United Tribes of Michigan, is the Treasurer for the FireKeepers Local Revenue Sharing Board and is the Chair of the Native American Heritage Fund Board of Directors. Stuck has earned many local, state and national awards. He was honored with "Special Tributes" for exemplary leadership by Michigan governors in both 2010 and 2014. Stuck was named to Global Business Magazine's "Top 25 People to Watch in 2011" and to Global Gaming Expo Emerging Leaders "40 under 40" list in 2013.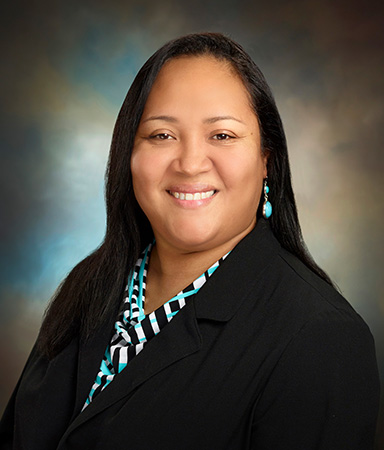 Dorie Rios
Vice Chairperson
Dorie Rios was elected to the NHBP Tribal Council in 2010. She currently serves as Vice-Chairperson and chairs the Cemetery and Parks Committee, Enrollment Committee and Housing Committee. Rios currently resides in Battle Creek, Michigan, and is a graduate of Battle Creek Central High School. She has worked for the NHBP government for more than 20 years, has served on Tribal Council since 2010 and serves on the Native American Heritage Fund Board of Directors. In 2014, she was named one of the "Native Americans 40 Under 40" by the National Center for American Indian Enterprise Development Board of Directors.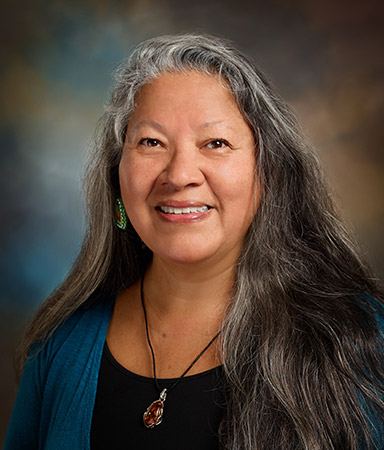 Nancy Smit
Secretary
Tribal Council Secretary Nancy Smit, of Battle Creek, graduated with a Bachelor of Arts in American Indian Studies from Bemidji State University, a Master of Arts from Briercrest Biblical Seminary with an emphasis in Marriage and Family Counselling and holds a master's degree in social work from Western Michigan University. Smit previously served one term as Tribal Council Secretary and has served on a variety of NHBP committees for over 15 years. She has worked for FireKeepers Casino Hotel since 2013, most recently as Team Member Relations Supervisor. Smit is the chair of NHBP's Culture Committee.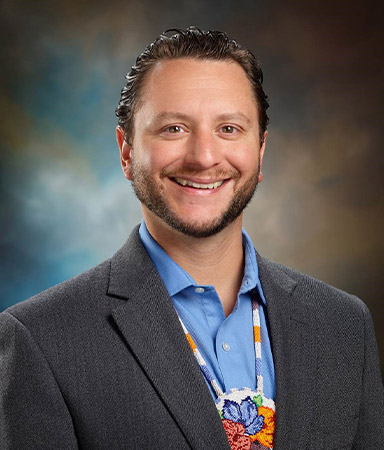 Dr. Jeff Chivis
Treasurer
Dr. Jeff Chivis was elected to the NHBP Tribal Council in 2017. He currently serves as Tribal Council Treasurer and chairs the Veterans Committee and the Tribal Environmental Advisory Committee. Chivis is originally from Grand Rapids, Michigan and currently resides in Middleville, Michigan. Chivis graduated with a bachelor's degree in Anthropology from Grand Valley State University (GVSU), and obtained his master's degree and Ph.D. in Anthropology from Michigan State University (MSU). He is a professional archaeologist with a focus on historic preservation and the pre-Columbian archaeology of the Eastern United States. Previously, Chivis worked as a professor at MSU, GVSU, and Grand Rapids Community College, teaching courses on the diversity of Native American societies in North America and contemporary issues affecting Native American people. Dr. Chivis also previously worked for NHBP, creating its Cultural and Historic Preservation Office, Tribal Historic Preservation Office, and repatriation program.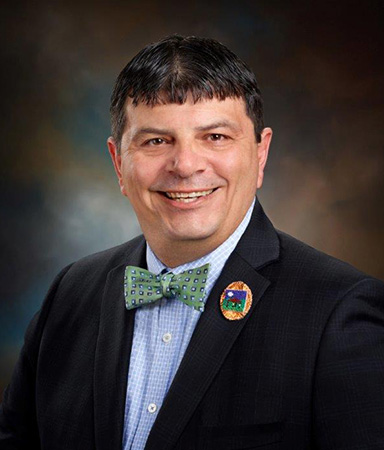 Homer A. Mandoka
Sergeant-at-Arms
Homer A. Mandoka was elected to the NHBP Tribal Council in 2002. He currently serves as the Sergeant-at-Arms and chairs the Planning and Land Use Committee and the Tribal Emergency Preparedness Committee. Mandoka was born and raised in Bronson, Michigan, and is a graduate of Kellogg Community College. Prior to serving on NHBP's Tribal Council, Mandoka served as a police officer for the City of Bronson for 15 years. Mandoka also serves on the Michigan Pipeline Safety Advisory Board.