NHBP's Health Department teamed up with Prevention Specialist Heather Kozar and Tribal Youth Program Coordinator Abbey Fuller July 27 to treat Tribal youth to a day of blueberry picking at Eicher's Blueberry Farm in Burr Oak, Mich. and recipe-making.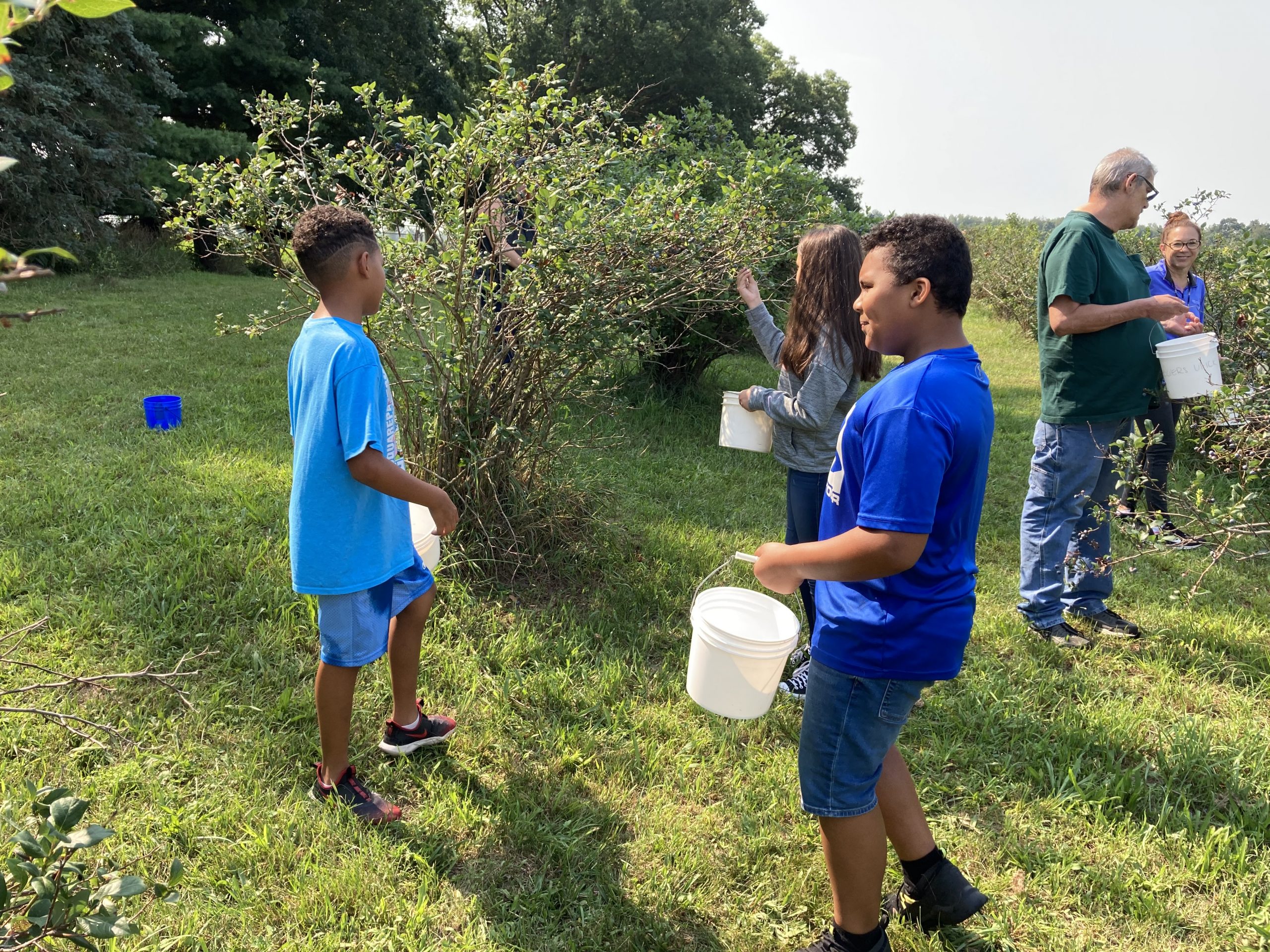 After spending the morning in the sun, a-blueberry-picking, the gang headed back to the Rez to cook up the spoils of their hard labor. They learned about the health benefits of blueberries (did you know that blueberries are actually a good source of vitamin C?) and tried out some recipes. The recipes included blueberry smoothies (perfect for a hot summer's day!), muffins, and cheesecake.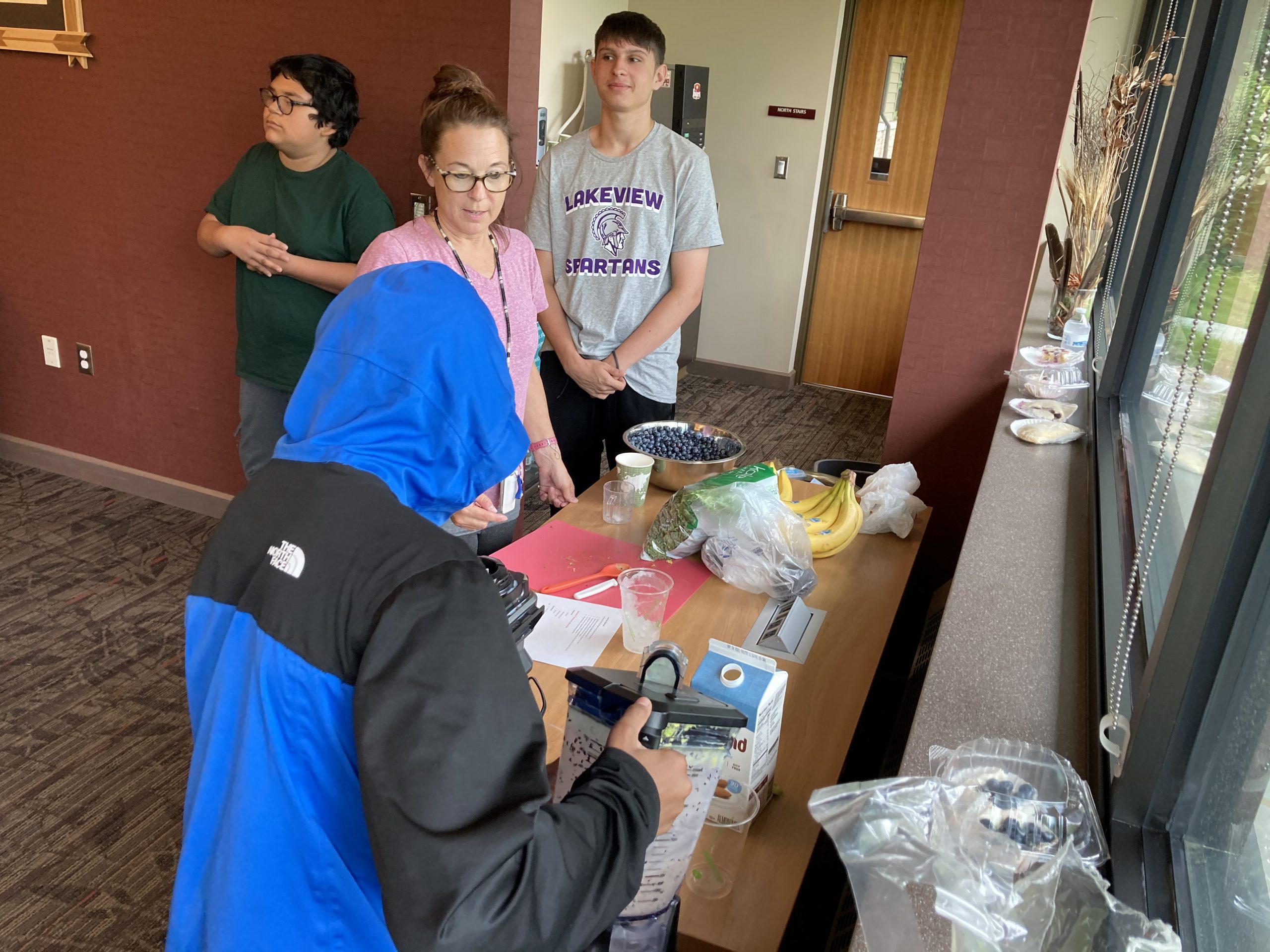 Prior to venturing into the wild world of cooking, the youths were given a pre-test to gauge their knowledge. Throughout each cooking station, they were then given health education. When the 16 kids rotated through each station, they were given another test and were found to have increased their knowledge of healthy cooking!
After enjoying filling their brains and tummies with nourishment, the group was sent home with extra blueberries and encouraged to use their new cooking knowledge.