"What would have happened if she were Native?"
As a longtime advocate for Missing and Murdered Indigenous Women, NHBP Tribal Council Secretary Nancy Smit couldn't help but reflect on the frenzied media attention and persistent search efforts in the tragic Gabby Petito case comparative to the thousands of unsolved MMIW cases across the United States.
"This young lady, this young life; she was a daughter, a sister, she could have been an aunt. In this case, she had four people that looked to her as a daughter, and it's heartbreaking," Smit said.
But this sad tale is only all too familiar to Native families across North America.
While society has remained virtually unaware of Native suffering and grief, Smit listened to many families' sorrows during her 14 years in Canada.
"Those were the stories that I heard," Smit said. "Cousin Susie went to Vancouver, and we've not heard from her in ten years – where is she? Maybe she's alive, or maybe she doesn't want to be found. These unanswered questions endure for many families."
A University of Wyoming report found that more than 400 Native American women were reported missing in the same state as Petito over the last decade. From 2000 to 2020, Indigenous victims totaled 21% of all homicide cases, despite accounting for only 3% of the state's population.
However, the MMIW epidemic stretches far beyond one lone state, reaching every corner of the U.S.
A 2016 Urban Indian Health Institute study of 71 U.S. cities found there were nearly 6,000 reported MMIW cases. That same year, the National Institute of Justice reported that more than 4 in 5 Indigenous people had experienced violence in their lifetimes.
Though Native Americans experience disproportionately high rates of violence, domestic violence doesn't discriminate.
"The wealthiest families are not excluded from this horrific violence," Smit said. "Some might believe that it only happens in economically disadvantaged, marginalized communities on the outer parts of society, but that's not true. Gabby's family is certainly affected."
The search for Petito and the harrowing aftermath has captivated the nation, dominating headlines and conversations on social media as the search for her perpetrator continues. Having these platforms shed light on missing persons cases fuels much-needed public interest and outrage, which can make all the difference between finding a body or missing person – or the case growing cold.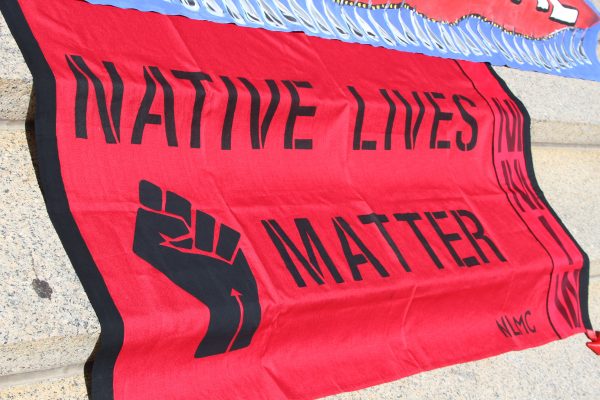 Hundreds of missing Indigenous women's names and pictures can be found on the internet, waiting to be solved, yet they are paid no mind.
Many view people of color as the forgotten victims of a phenomenon known as "Missing White Woman Syndrome," a term coined to demonstrate the overrepresentation of missing white women and girls in media coverage — especially those who fit traditional beauty standards and who often come from wealthy backgrounds.
In a 2016 analysis of missing persons news coverage, sociologist and criminologist Zachary Sommers further evidenced this phenomenon, finding people of color were substantially underrepresented. Not only that, but white people were substantially overrepresented and with an intensity not seen in POC cases.
The consequences of Missing White Woman Syndrome are serious. High volumes and intensity of media coverage on a missing persons case can lead to increased pressure on law enforcement, which may lead to justice. Further, the disproportionate media attention implies that some lives matter more than others.
"It's unquestionably a positive thing that Gabby's case got coverage, and Missing White Woman Syndrome and research on it does not suggest otherwise," Sommers said in an interview with the Great Falls Tribune. "It's just saying that we need to expand the pie. It shouldn't just be the Gabby's of the world that are getting this coverage. It shouldn't be a zero-sum game. We need to do better of extending coverage broadly."
According to the previously mentioned University of Wyoming report, only 18% of Indigenous female homicide victims received any media coverage. Cutting deeper, coverage of Indigenous victims often portrayed victims negatively and contained less information than coverage of white victims.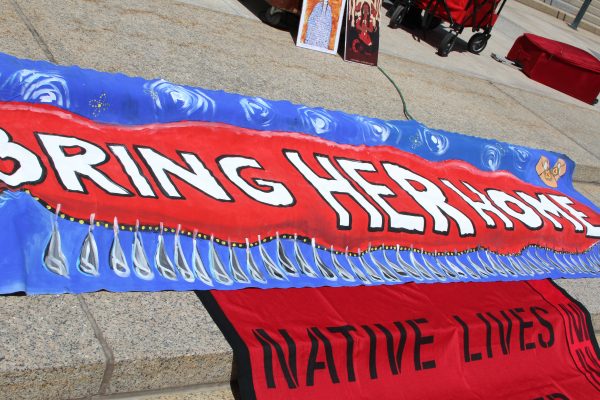 "Why can't this happen for MMIW," Smit questioned. "Why can't the police departments – the whole country – care?"
"I can't minimize the impact that a story like Gabby's has on someone who understands what it's like to have a sister or an auntie who has been missing for ten years," she continued. "The reality is that this is happening. This is a part of American history that every state along the border has to face. There are hundreds of missing women that may be laying in North and South Dakota, Montana or Northern Michigan."
Though Petito's story is heartbreaking, the subsequent media mania and rising awareness of MMIW cases have shifted attention to the Native community – a small silver lining.
"As horrific and sad as this subject is, I think there is hope," Smit said. "Deb Haaland, in her position as Secretary of the Interior, made a commitment to these MMIW cases and I believe that, as a mother, her heart is there to find and help the situation."
Smit believes more funding toward nationwide MMIW cases may be on the horizon, "as long as we continue to talk about it and question what is being done to find lost people."
"The fact that we're still here is part of that fight. We have that strong urge to survive," Smit said. "My mom always told me, 'You have gifts that are Creator given, and wherever you have the opportunity to use those gifts, you have to do it because if you don't, you lose it.' That's why I'm here and trying to help our community work through these issues. I have a voice and Tribal Members have a voice through me.
"Our hearts ache for Gabby Petito's family as they endure this loss. We hope that the perpetrator is identified, prosecuted and convicted. However, we also hope that when Indigenous people go missing, the nation experiences the same level of outrage and law enforcement responds with as much tenacity as in the Petito case. Indigenous people deserve justice too."